The Strollo Group has reached the pinnacle as one of the top lobbying firms because we achieve dramatic results for our clients. We are experts in a variety of fields including:
Aviation
Business Issues
Education
Electronic Security
Energy
Healthcare
Insurance
Technology
Telecommunications
Urban Renewal
Why are we so successful? We are inspired by our client's mission and driven to accomplish their goals and objectives. With over two decades of experience and successes, The Strollo Group proves time and again that we are experts in knowing the governmental and regulatory process, the issues, the players, and how to get it done. Our core values:
Experience and Results
Loyality and Trust
Work Ethic and Ability
Our clients come first, and are always well informed. We support pro-business candidates that promote legislation beneficial to our clients and thus our state.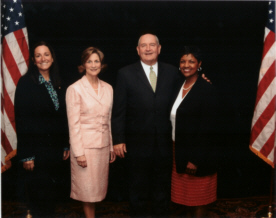 The Strollo Group is a full service consulting firm. Click on a service below and find out what we can do for you...